The Inquiry Room
How To Know if You Are Born Again
Patrick McIntyre
Chapter 4 -THEOLOGY + HISTORY - Religious Affections by Jonathan Edwards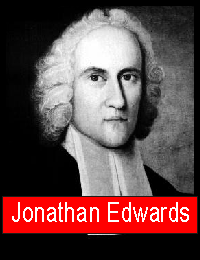 This chapter is a discussion of the significance of Jonathan Edwards seminal work Religious Affections . Are religious affections merely the result of an overactive mind or has modern man forgotten what the word "affection" means?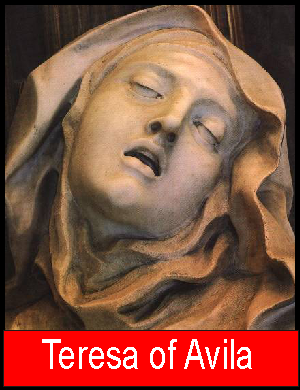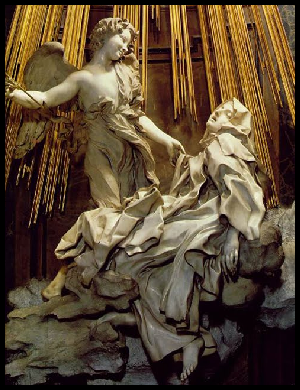 " There is no question … of greater importance to mankind … than this… what is the nature of true religion … and [what] are the distinguishing notes of that virtue and holiness?" Thus Jonathan Edwards started his Treatise Concerning Religious Affections. ( PDF of 1746 edition)
In the eighteenth century, "religious affections" meant something very specific that has been lost to the modern way of thinking. First, the word "religious". Although this word has become synonymous with "hypocritical, or unspiritual", the word in the First Great Awakening meant the opposite, that is, "spiritual, although not necessarily related to regeneration" (see common grace) . The next word is "affections". This word in the First Great Awakening did not mean just "good feelings toward something or someone", but rather, "something that affects a person from outside the person". Religious affections were understood by the New Light Calvinists like Jonathan Edwards and George Whitefield to be the working of The Holy Spirit on sinners and saints. One of the most important things you can learn by reading Edwards' Religious Affections is the New Light Calvinist perspective that common grace, common repentance and common faith are not directly connected to regeneration (this knowledge alone should stop modern ministers from preaching "bare faith" salvation).
The Leading figures of the Enlightenment like John Locke dismissed the idea that God interacts directly (or in theology, "immediately") with man. This caused many educated Old Light Calvinists to evolve a "rational" view of regeneration (leading many later into deism) that had more to do with moral persuasion than a supernatural change of character and the indwelling of the Holy Spirit. Jonathan Edwards defended the legitimacy of "religious affections" in evangelism, even though Old Light Calvinists said they were mostly animal excitements that dishonored Christ and diminished the time-tested methods of church participation and using the means of grace until God deigned to regenerate. So Edwards distinguished between religious affections (with exhaustive detail) that were Biblical evidence of regeneration and carnal affections that gave sinners a false assurance they were regenerate.
The first Great Awakening, like earlier revivals, was defined by spontaneous religious affections in groups of people who heard the gospel. Jonathan Edwards defended religious affections as evidence of regeneration while carefully delineating a precise way of discerning regenerated persons from counterfeit. He introduces the "taste and relish" theory of regeneration and dismisses the "faith in your faith" ideas so popular today. He presents the "disinterested benevolence" criteria of saving grace. He identifies the order of appreciating God's beauty and love before appreciating God's benefits to the individual as critical to identifying genuine from counterfeit conversion. He presents the Holy Spirit as active in regenerate and unregenerate alike, and shows how activity of the Holy Spirit apart from a change of nature is no indication of regeneration. He presents a holistic understanding of the sovereignty of God before and after regeneration that explains so much about the reasons why most Christians today are deceived in thinking they are regenerated.
He debunks the education theory of conversion and the intellectual assent ideas of John Locke and Robert Sandeman, saying Christians that think they are saved through accepting the gospel without experiencing God are as lost as those in false religion. Most important for the historian wanting to know how the heresy of decisional regeneration came about, this book laid a foundation for New Light Calvinists Bellamy and Hopkins who in turn laid a foundation for Beecher, Nettleton and Finney. It is not stating it too strongly that without an understanding of the theology in this book, one can not understand the theology of New Light Calvinists, and not understanding the theology of New Light Calvinists, one can not understand the evolution of decisional regeneration.
IT IS NOT THE EXPECTED COUTERFEITS THAT CAUSE THE PROBLEM, BUT RATHER THE ALLOWING OF COUNTERFEITS TO CONTINUE IN THEIR DESTRUCTIVE PRESUMPTION
"It is by the mixture of counterfeit religion with true, not discerned and distinguished, that the Devil has had his greatest advantage against the cause and Kingdom of Christ ... And so it is likely ever to be in the Church, whenever religion revives remarkably, 'till we have learned well to distinguish between true and false religion".
THE APOSTLES IDENTIFIED TWO EVIDENCES OF TRUE CONVERSION – LOVE TOWARD A GOD THAT IS NOT SEEN AND JOY IN THE MIDST OF PERSECUTIONS
"The Apostle observes how true religion operated in the Christians he wrote to, under their Persecutions, … there were two kinds of operation, or exercise of true religion… Love to Christ; whom having not seen, ye love… [and] joy in Christ … enabled them to suffer with cheerfulness. There are two things which the Apostle takes notice of in the text concerning this joy. Their Joy was full of Glory: although the Joy was unspeakable, and no words were sufficient to describe it; yet something might be said of it, and no Words more fit to represent it's Excellency, than these, that it was full of Glory; or, as it is in the original, glorified joy. In rejoicing with this joy, their minds were filled, as it were, with a glorious brightness, and their natures exalted and perfected: It was a most worthy, noble rejoicing, that did not corrupt and debase the mind, as many carnal joys do; but did greatly beautify and dignify it: It was a pre-libation of the joy of Heaven, that raised their minds to a Degree of heavenly blessedness: It filled their minds with the light of God's glory, and made them shine with some communication of that glory. Hence the proposition or doctrine, that I would raise from these words is this, true religion, in great part, consists in holy affections".
THE POWER OF TRUE RELIGION IS EVIDENT IN RELIGIOUS AFFECTIONS OF THE HEART AND NOT EXTERNAL ACTIONS WHICH CAN BE JUST THE FORM OF TRUE RELIGION

"True religion is evermore a powerful thing; and the power of it appears, in the first Place, in the inward exercises of it in the heart, where is the principal and original seat of it. Hence true religion is called the power of Godliness, in distinction from the external appearances of it, that are the Form of it, 2 Tim. 3. 5. Having a form of Godliness, but denying the power of it. The Spirit of God, in those that have found a solid religion, is a Spirit of powerful holy affection; and therefore, God is said to have given them the Spirit of power, and of love, and of a sound mind, 2 Tim. i.7, And such, when they receive the Spirit of God, in his sanctifying and saving influences, are said to be baptized with the Holy Ghost and with fire; by reason of the power and fervor of those exercises the Spirit of God excites in their hearts, whereby their hearts, when grace is in exercise, may be said to burn within them ', as is said of the disciples, Luke 24:32".
WHEN A PERSON IS REGENERATED HIS DISPOSITION TO LOVE GOD AND DO GOOD IS GREATER THAN HIS DESIRE TO LOVE SELF AND SIN

'And though true grace has various degrees, and there are some that are but babes in Christ, in whom the exercise of the inclination and will towards divine and heavenly things, is comparatively weak; yet every one that has the power of Godliness in his heart, has his inclinations and heart exercised towards God and divine Things, with
such strength and vigor, that these holy exercises do prevail in him above all carnal or natural affections, and are effectual to overcome them: For every true disciple of Christ, loves him above father or mother, wife and children, brethren and sisters, houses and lands; yea, than his own Life, from hence it follows, that wherever true
religion is, there are vigorous exercises of the inclination and will, towards divine objects".
RELIGIOUS AFFECTIONS ARE THE NORMAL OPERATION OF A REGENERATED HEART
'But by what was said before, the vigorous, lively and sensible exercises of the will, are no other than the affections of the Soul'.
RELIGIOUS AFFECTIONS WERE THE NORMAL OPERATION OF CHRIST WHO IS THE PREMIER EXAMPLE OF HOW GOD WANTS MAN TO OPERATE.
"He whom God Sent into the World, to be the light of the world, and head of the whole church, and the perfect example of true religion and virtue, for the imitation of all, the shepherd whom the whole flock should follow wherever he goes, even the Lord Jesus Christ, was a person who was remarkably of a tender and affectionate heart; and his virtue was expressed very much in the exercises of holy affections. He was the greatest instance of ardency, vigor and strength of love to both God and man, that ever was".
CHRIST'S HOLY AFFECTIONS WON THE VICTORY OVER CHRIST'S NATURAL AFFECTIONS (GOD'S LOVE IS STRONGER THAN THE FEAR OF DEATH) – AN INDICATION OF HOW REGEENRATE MAN IS TO OPERATE
"It was these affections which got the victory, in that mighty struggle and conflict of his affections, in his agonies, when he prayed more earnestly and offered strong crying and tears and wrestled in tears and in blood. Such was the power of the exercises of his holy love, that they were stronger than death, and in that great struggle, overcame those strong exercises of the natural affections of fear and grief, when he was sore amazed, and his soul was exceeding sorrowful, even unto Death".
CHRIST WAS FULL OF AFFECTION IN THE COURSE OF HIS LIFE: ZEAL, ANGER, GRIEVING, TEARS, EXCLAMATIONS, PITY, COMPASSION, COMFORTING, COUNSELLING UP TO AND INCLUDING THE MOMENT HE DIED ON THE CROSS
"How ineffably affectionate was that last and dying discourse, which Jesus had with his eleven disciples in the evening before he was crucified? When he told them he was going away, and foretold them the great difficulties and sufferings they should meet with in the world, when he was gone; and comforted and counseled them, as his dear little children, and bequeathed to them his Holy Spirit, and therein his peace, and his comfort and joy, as it were in his last will and testament, in the 13th, 14th, 15th, and 16th Chapters of John; and concluded the whole with that affectionate intercessory prayer for them, and his whole church, in Chap. 17. Of all the discourses ever penned, or uttered by the mouth of any man, this seems to be the most affectionate, and affecting".
LOVE AND JOY EXPERIENCED BY SAINTS IN HEAVEN IS THE PUREST FORM OF RELIGION - THE SAME IS TRUE FOR SAINTS ON EARTH
"There is doubtless true religion in Heaven, and true religion in its utmost purity and perfection. But according to the scripture representation of the heavenly state, the religion of Heaven consists chiefly in holy and mighty love and joy and the expression of these in most fervent and exalted praises. So that the religion of the saints In Heaven, consists in the same things with that religion of the saints on Earth, which is spoken of in our text, love and joy unspeakable and full of glory".
GOD'S LOVE AND JOY AFFECTING SAINTS IN HEAVEN WHO HAVE NO FLESH IS THE SAME AS GOD'S LOVE AND JOY AFFECTING SAINTS ON EARTH – THAT LOVE AND JOY IS NOT DEPENDENT ON THE FLESH
"It is true, we don't experimentally know what love and joy are in a soul out of a body, or in a glorified body, that is, we haven't had experience of love and joy in a soul in these circumstances; but the saints on earth do know what divine Love and Joy in the soul are, and they know what love and joy are of the same kind, with the love and joy which are in heaven, in separate souls there. The love and joy of the saints on Earth, is the beginning and dawning of the light, life, and blessedness of Heaven, and is like their love and joy there; or rather, the same in nature, though not the same with it, or like to it, in degree and circumstances, This is evident by many scriptures, as Prov 4:18, John 4:14, John 6:40,47,50,51,54,58, I John 3:15, 1 Cor 1:3,8,9,10,11,12. It is unreasonable therefore to suppose, that the love and joy of the saints in Heaven, not only differ in degree and circumstances, from the holy love and joy of the saint on Earth, but is so entirely different in nature, that they are no affections; and merely because they have no blood and animal Spirits to be felt in motion by them, which motion of the blood and animal Spirits is not of the essence of these affections, in men on the Earth, but the effect of them; although by their reaction they may make some circumstantial difference in the sensation of the mind. There is a sensation of the mind which loves and rejoices, that is antecedent to any effects on the fluids of the body; and this sensation of the mind, therefore does not depend on these motions in the body, and so may be in the soul without the body, and wherever there are the exercises of love and joy, there is that sensation of the mind, whether it be in the body, or out; and that inward sensation, or kind of spiritual state, or feeling, and motion of the Soul, is what is called affection; the Soul when it thus feels,( if I may so say ) and is thus moved, is said to be affected, and especially when this inward sensation and motion, are to a very high Degree, as they are in the saints in Heaven".
HOLY AFFECTIONS IN HEAVEN ARE THE PUREST FORM OF RELIGION – HOLY AFFECTIONS ON EARTH ARE NO LESS THE PUREST FORM OF RELIGION

"If we can learn anything of the state of Heaven from the scripture, the love and joy that the saints have there, is exceeding great and vigorous ; impressing the heart with the strongest and most lively sensation, of inexpressible sweetness, mightily moving, animating, and engaging them, making them like to a flame of fire. And if such love and joy has no affections, then the word affection is of no use in language. Will any say, that the saints in Heaven, in beholding the face of their Father, and the glory of their Redeemer, and contemplating his wonderful works, and particularly his laying down his Life for them, have their hearts nothing moved and affected, by all which they behold or consider? Therefore the religion of Heaven, consisting chiefly in holy love and joy, consists very much in affections: and therefore undoubtedly, true religion consists very much in affection, The way to learn the true nature of any thing, is to go where that thing is to be found in it's purity and perfection".
THE LOVE AND JOY EXPERIENCED BY SAINTS ON EARTH IS BECAUSE THEY ARE BORN FROM ABOVE - FROM HEAVEN
"All who are truly religious are not of this world, they are strangers here, and belong to Heaven; they are born from above. Heaven is their native country, and the nature which they receive by this heavenly birth, is an heavenly nature, they receive an anointing from above, that Principle of true religion which is in them, is a communication of the religion of Heaven; their grace is the dawn of glory; and God fits them for that World by conforming them to it".
A HEART WITHOUT AFFECTION IS NOT REGENERATED
"For although to be true religion, there must indeed be something else besides affection; yet true religion consists so much in the affections, that there can be no true religion without them. He who has no religious affection, is in a state of spiritual death, and is wholly destitute of the powerful, quickening, saving influences of the Spirit of God upon his heart. As there is no true religion, where there is nothing else but affection; so there is no true religion where there is no religious affections. As on the one hand, there must be light in the understanding, as well as an affected fervent heart, where there is heat without light, there can be nothing divine or heavenly in that heart; so on the other hand, where there is a kind of Light without heat, a head stored with notions and speculations, with a cold and unaffected heart, there can be nothing divine in that light, that knowledge is no true spiritual knowledge of divine Things. If the great things of religion are rightly understood, they will affect the Heart".
RELIGIOUS AFFECTIONS ARE NOT A DEFINATE INDICATION OF REGENERATION, BUT A LACK OF RELIGIOUS AFFECTIONS IS A DEFINATE INDICATION OF NO REGENERATION
"There are false affections and there are true. A man's having much affection does not prove that he has any true religion: But if he has no affection it proves that he has no true Religion. The right way, is not to reject all affections, nor to approve all; but to distinguish between affections, approving some, and rejecting others in separating between the wheat and the chaff, the gold and the dross, the precious and the vile".
NEVERTHELESS, WHEN GOD REGENERATES, RELIGIOUS AFFECTIONS ARE A NORMAL RESULT AND NOT A DELUSION
"But if there be indeed a power, entirely different from and beyond our power, or the power of all means and instruments, and above the power of nature, which is requisite in order to the production of saving grace in the heart, according to the general profession of the country; then certainly, it is in no wise unreasonable to suppose, that this effect should very frequently be produced after such a manner, as to make it very manifest, apparent, and sensible that it is so… when grace in the heart, indeed is not produced by our strength, nor is the effect of the natural power of our own faculties, or any means or instruments, but is properly the workmanship and production of the Spirit of the Almighty, is it a strange and unaccountable thing, that it would seem to them who are subject of it agreeable to truth, and not right contrary to truth or that if persons tell of effects that they are conscious to in their own Minds, that seem to them not to be from the natural power or operation of their minds, but from the supernatural power of some other agent, it should at once be looked upon as a sure evidence of their being under a delusion, because things seem to them to be as they are?"
WHEN GOD REGENERATES, HE DOES NOT HIDE HIS POWER
"If it be indeed so, as the scripture abundantly teaches, that grace in the soul, is so the effect of God's power, that it is fitly compared to those effects, which are farthest from being owing to any strength in the subject, such as a generation, or a being begotten, and resurrection or a being raised from the dead, and creation, or a being brought out of nothing into being, and that it is an effect wherein the mighty power of God is greatly glorified, and the exceeding greatness of his power is manifested; then what account can be given of it, that the Almighty, in so great a work of His power, should so carefully hide his power, that the subjects of it should be able to discern nothing of it? … It is God's manner, in the great works of his power and mercy which he works for his people, to order things so, as to make hand visible, and his power conspicuous, and Adam's dependence on him most evident, that no flesh should glory in his presence, that God alone might be exalted and that the excellency of the power might be of God an not of man, and that Christ's power might be manifested in our weakness, and none might say mine own hand hath saved me".
RELIGIOUS AFFECTIONS MAY BE EVIDENCE OF COMMON GRACE AND NOT SAVING GRACE (authors note: this phenomenon is the best explanation of what happened in the epidemic of false conversions in the camp meetings of the Second Great Awakening. Modern evangelical theology does not acknowledge the common grace working of the Holy Spirit in unbelievers, which is a primary reason evangelical ministers today don't appreciate the use of an Inquiry Room)
"Persons may have those impressions on their minds, which may not be of their own producing; nor from an evil spirit, but from the Spirit of God, and yet not be from any saving, but a common influence of the Spirit of God: and the subjects of such impressions, may be of the number of those we read of, Hebrews 6:4-5. That are once enlightened and taste of the heavenly gift and are made partakers of the Holy Ghost and taste of the good word of God and the power of the world to come; and yet may be wholly unacquainted with those better things that accompany salvation, spoken of in verse 9. And where neither a good nor evil spirit have any immediate hand, persons, especially such as are of a weak and vapoury habit of body, and the brain weak, and easily susceptive of impressions, may have strange apprehensions and imaginations, and strong affections attending them, unaccountably arising, which are not voluntarily produced by themselves. We see that such persons are liable to such impressions, about temporal things; and there is equal reason, why they should about spiritual things. As a person who is asleep, has dreams, that he is not the voluntary author of; so many such persons, in like manner, be the subjects of involuntary impressions, when they are awake".
SAINTS IN THE EARLY CHURCH WERE ASSURED OF THEIR SALVATION THROUGH EXPERIENCE
It is an argument with some, against persons, that they are deluded if they pretend to be assured of their good estate, and to be carried beyond all doubting of the favor of God; supposing that there is no such thing to be expected in the church of God, as a full and absolute assurance of hope; unless it be in some very extraordinary circumstances, as in the case of martyrdom: contrary to the doctrine of Protestants, which has been maintained by their most celebrated writers against the Papists; and contrary to the plainest scripture evidence. It is manifest that it was a common thing; for the saints that we have a history, or particular account of in scripture, to be assured.
TWO TYPES OF RELIGIOUS FALSE ASSURANCE – MORALISTIC AND EVANGELICAL – THE MORE DEADLY IS THE EVANGELICAL FALSE ASSURANCE
"Two Kinds of Hypocrites Mr. Shepard, in his exposition of the Parable of the Ten Virgins, distinguishes by the names of legal and evangelical hypocrites; and often speaks of the latter as the worst. And it is evident that the latter are commonly by far the most confident in their hope, and with the most difficulty brought off from it: I have scarcely known the instance of such an one, in my life, that has been undeceived. The chief grounds of the confidence of many of them, are the very same kind of impulses and supposed revelations, (sometimes with texts of scripture, and sometimes without) that so many of late have had concerning future events; calling these impulses about their good estate, the witness of the Spirit; entirely misunderstanding the nature of the witness of the Spirit, as I shall shew hereafter".
EVANGELICAL FALSE ASSURANCE BASED ON IMAGINED DREAMS, VISIONS, IMPULSES, IMPRESSIONS AND REVELATIONS
"Those that have had visions and impulses about other things, it has generally been to reveal such things as they are desirous and fond of: And no wonder that persons who give heed to such things, have the same sort of visions or impressions about their own eternal salvation, to reveal to them that their sins are forgiven them, that their names are written in the Book of Life, that they are in high favor with God, and especially when they earnestly seek, expect and wait for evidence of their election and salvation this way, as the surest and most glorious evidence of it. Neither is it any wonder, that when they have such a supposed revelation of their good estate, it raises in them the highest degree of confidence of it. It is found by abundant experience that those who are led away by impulses and imagined revelations, are extremely confident".
EVANGELICAL FALSE ASSURANCE IS THE HARDEST TO REASON WITH
"The Confidence of many of this sort of Hypocrites, that Mr. Shepard calls evangelical hypocrites is like the confidence of some mad men, who think they are kings: They will maintain it against all manner of reason and evidence. And in one sense, it is much more immoveable than a truly gracious (regenerated) assurance; a true assurance is not upheld, but by the soul's being kept in a holy frame, and grace maintained in lively exercise. If the actings of grace do much decay in the Christian, and he falls into a lifeless frame, he looses his assurance: But this kind of confidence of hypocrites will not be shaken by sin: they, (at least some of them) will maintain their boldness in their hope, in the most corrupt frames and wicked ways".
Editor's note: Jonathan Edwards places assurance of salvation in the realm of experience and reason. If someone thinks they are saved and begins to live a life of sin, he should lose the assurance of salvation. This is hard for modern evangelicals to understand because they have been taught that assurance of salvation is based on believing they have "accepted Jesus in their heart". But before the twentieth century, no Calvinist or Arminian would deny scriptural evidence of salvation (or the lack therof) by claiming "but I made a decision for Christ". For more on this subject, please read The Evangelical bait And Switch.
The best evidence that your faith is saving is how you live your life. Someone who starts off living a good life according to their own standard and then begins to live a bad life according to their own standard should lose the assurance of their salvation because there is now a question as to whether the former good life was a temporary sham. This is not to say they can not now seek God - it is to say they should now seek God. The modern approach is to assure the sinner they are saved if they have faith in their faith that they trusted in Jesus as their Savior despite all Biblical evidence to the contrary. Jonathan Edwards' view is entirely logical while the modern evangelical position produces an epidemic of hypocrites who think they are saved because they "accepted Jesus in their heart". This is the same insidious and dangerous delusion as believing one is saved because of imagined dreams, visions, impulses, impressions and revelations. Both are faith in faith, not faith in God.
"To press and urge [the lost] to believe, without any spiritual light or sight, tends greatly to help forward the delusions of the Prince of Darkness. Men not only can't exercise faith without some spiritual light, but they can exercise faith only in such proportion as they have spiritual light. Men will trust in God no further than they know Him: And they can't be in the exercise of faith in him one speck further than they have a sight of his fullness and faithfulness in exercise, nor can they have the exercise of trust in God, any further than they are in gracious frame. They that are in a dead carnal frame, doubtless ought to trust in God; because that would be the same thing; as coming out of their bad frame, and turning to God ; But to exhort men confidently to trust in God, and to hold up their hope and peace, though they are not in a gracious frame, and continue still to be so, is the same thing in effect, as to exhort them confidently to trust in God, but not with a gracious trust: and what is that but a wicked presumption? It is just so impossible for men to have a strong or lively trust in God, when they have no lively exercises of grace, or sensible Christian experiences, as it is for them to be in the lively exercises of grace, without the exercises of Grace".
Editor's note: Edwards is coming against preachers that encourage people to believe they are saved because they "accepted Jesus into their heart". He continues to expand the thought.
"Those that thus insist on persons living by faith, when they have no experience, and are in very bad frames, are also very absurd in their notions of faith. What they mean by faith is, believing that they are in a good estate. Hence they count it a dreadful sin for them to doubt of their state, whatever frames they are in, and whatever wicked things they do, because it is the great and heinous sin of unbelief; and he is the best man, and puts most honor upon God, that maintains his hope of his good estate the most confidently and immovably, when he has the least light or experience; that is to say, when he is in the worst and wickedest frame and way; because, forsooth, that is a sign that he is strong in faith, giving glory to God, and against hope believes in hope.
But what Bible do they learn this notion of faith out of, that it is a man's confidently believing that he is in a good estate? If this be faith, the Pharisees had faith in an eminent degree; some of which, Christ teaches, committed the unpardonable sin against the Holy Ghost. The scripture represents faith, as that by which men are brought into a good estate; and therefore it can't be the same thing, as believing that they are already in a good estate. To suppose that faith consists in persons believing that they are in a good estate, is in effect the same thing, as to suppose that faith consists in a person's believing that he has faith, or in believing that he believes.
Editor's note: "believing that he believes" is the equivalent of the modern day "because I accepted Jesus into my heart". The nominal Christian has faith in his faith that he accepted Jesus into his heart despite all evidence to the contrary. Now Edwards will deal with the carnal man having lust versus the regenerated man having love. Love versus lust is the same comparison as disinterested benevolence versus self-interest. Contrary to modern confusion on the subject, love and lust are not two versions of the same thing. God's Love can only come from regenerated persons and unregenerated persons are capable only of self-interest.
EDWARDS RETURNS TO THE SUBJECT OF ASSURANCE OF SALVATION BEING TIED TO EXPERIENCE AND REASON AND NOT FAITH IN YOUR FAITH
"These two opposite principles of lust and holy love, bring hope and fear into the hearts of God's children, in proportion as they prevail; that is, when left to their own natural influence, without something adventitious, or accidental intervening; as the distemper of melancholy, doctrinal ignorance, prejudices of education, wrong instruction, false principles, peculiar temptations, etc.. Fear is cast out by the Spirit of God, no other way than by the prevailing of love: Nor is it ever maintained by his Spirit, when love is asleep. At such a time, in vain is all the saint's self-examinations, and dwelling on past experience, in order to establish his peace, and get assurance. For it is contrary to the nature of things, as God has constituted them, that he should have assurance at such a time.
They therefore, do directly thwart God's wise and gracious constitution of things, who exhort others to be confident in their hope, when in dead frames; under a notion of living by faith and not by sight, and trusting God in the dark and living upon Christ and not upon experiences; and warn them not to doubt of their good estate, lest they should be guilty of the dreadful sin of unbelief. And it has a direct tendency to establish the most presumptuous hypocrites".
Editor's note: please share Edwards last comment with your pastor. Most church people are in this unfortunate state.
EXAMINING THE FRUIT OF OTHERS IS THE ONLY BIBLICALLY SANCTIONED METHOD OF DETERMINING THEIR SPIRITUAL STATE
"I know of no directions or counsels which Christ ever delivered more plainly, than the rules he has given us, to guide us in our judging of others sincerity; that we should judge of the tree chiefly by the fruit: but yet this won't do; but other ways are found out, which are imagined to be more distinguishing and certain. And woeful have been the mischievous consequences, of this arrogant setting up men's wisdom above the wisdom of Christ. I believe many saints have gone much out of the way of Christ's word, in this respect: And some of them have been chastised with whips, and (I had almost said) scorpions, to bring them back again".
Editor's note: When Edwards says "judging others sincerity", he is not saying judging others desires". A person who is sincere is genuine or authentic. Sincerity is only possible if God has regenerated the person. Desiring salvation is not the same as possessing salvation. Just because someone wants to be saved does not mean God has saved them. But if someone sincerely serves God, it can only be because God has saved him.
YOU MUST EXAMINE FRUIT OVER A PERIOD OF TIME TO DETERMINE HEALTH
"We seem to be taught the same things, by the rules given for the priests discerning the leprosy. In many cases it was impossible for the priest to determine whether a man had the leprosy, or whether he were clean, by the most narrow inspection of the appearances that were upon him, until he had waited to see what the appearances would come to, and had shut up the person who showed himself to him, one seven days after another; and when he judged, he was to determine by the hair, which grew out of the spot that was showed him, which was as it were the fruit that it brought forth".
A SPIRITUAL MAN IS TOTALLY DIFFERENT THAN A NATURAL MAN BECAUSE OF THE PRESENCE AND ACTIVITY OF THE HOLY SPIRIT

"Thus the apostle Jude, speaking of certain ungodly men, that have crept in unawares among the saints, verse 4 of his epistle, says, verse 19, these are sensual, having not the Spirit. This the apostle gives as a reason why they behaved themselves in such a wicked manner as he had described. Here the Greek word translated "sensual", is the same as the word in 1 Corinthians 2:1 translated "natural". In the like manner, in the continuation of the same discourse, in the next verse but one, spiritual men are apposed to carnal men; which the connection plainly shows means the same, as spiritual men and natural men, in the foregoing verses; "and I, brethren, could not speak to you as unto spiritual, but as unto carnal"; that is, as in great measure unsanctified. That by the carnal the apostle means corrupt and unsanctified, is abundantly evident, by Romans 7:25 and 8:1,4,5,6,7,8,9,12,13, Galatians 5:16, to the end and Colossians 2:18. Now therefore, if by natural and carnal, in these texts, he intended "unsanctified"; then doubtless by spiritual, which is opposed thereto, is meant sanctified and gracious.
And as the saints are called spiritual in scripture, so we also find that there are certain properties, qualities, and principles, that have the same epithet given to them. So we read of a spiritual mind, Romans 8:6-7 and of spiritual wisdom, Colossians 1:9 and of spiritual blessings, Ephesians 1:3".
THE WORD "SPIRITUAL" IN SCRIPTURE ALWAYS REFERS TO THE PRESENCE AND ACTIVITY OF THE HOLY SPIRIT IN REGENERATED PERSONS AS A VITAL PRINCIPLE
"Now it may be observed that the epithet "spiritual", in these and other parallel texts of the New Testament, is not used to signify any relation of persons or things to the spirit or soul of man, as the spiritual part of man, in opposition to the body, which is the material part: qualities are not said to be spiritual, because they have their seat in the soul, and not in the body … But it is with Relation to the HOly Ghost or Spirit of God that persons or things are termed spiritual, in the New-Testament. Spirit, as the word is used to signify the third Person in the Trinity, is the substantive, of which is formed the adjective spiritual, in the holy scriptures. Thus Christians are called spiritual persons, because they are born of the Spirit, and because of the Indwelling and holy Influences of the Spirit of God in them. And things are called spiritual as related to the Spirit of God".
Editors Note: It is critical that the reader understand that Edwards uses the word "spiritual" to mean "of or pertaining to regenerated persons". While it is true that sinners have spiritual experiences, Edwards uses the word "spiritual" in a limited sense all through this chapter.
"On the other hand, though the Spirit of God may many ways influence natural Men; yet because it is not thus communicated to them, as an indwelling principle, they don't derive any denomination or character from it; for there being no union it is not their own. The Light may shine upon a body that is very dark or black … a body that continues black, may be said not to have light, though the light shines upon it; so natural men are said not to have light, though the Light shines upon it, so natural men are said not to have the Spirit.
The work of the Spirit of God in regeneration is often in scripture compared to the giving of a new sense, giving eyes to see, and ears to hear, unstopping the ears of the deaf and opening the eyes of them that were born blind, and turning from darkness to light.
NATURAL MEN CAN HAVE THE OPERATIONS OF THE HOLY SPIRIT IN THEM WITHOUT IT CHANGING THEIR NATURE OR BECOMING A VITAL PRINCIPLE
"The Spirit of God, in all His operations upon the minds of natural men, only moves, impresses, assists, improves, or in some way acts upon natural principles; but gives no new spiritual principle … thus the Spirit of God by His coon influences may assists man's natural ingenuity .. so He may assist men's natural abilities in political affairs, and improve their courage, and other natural qualifications; as He is said to have put His Spirit on the seventy elders, and on Saul, so as to give him another heart... so in those awakenings and convictions that natural men may have, God only assists conscience, which is a natural principle, to do that work in a further degree, which it naturally does".
NATURAL MAN CAN CONFUSE SPIRITUAL WITH NATURAL EXPERIENCES
"Natural man may have those religious apprehensions and affections, which may be in many respects very new and surprising to him, and what before he did not conceive of; and what he experiences be nothing like the exercises of a principle of new nature, or the sensations of a new spiritual sense: his affections may be very new, by extraordinary moving natural principles, in a very new degree, and with a great many new circumstances, and a new cooperation of natural affections, and a new composition of ideas; this may be from some extraordinary powerful influence of Satan and some great delusion; but … all is no no more , than only extraordinarily raising and exciting natural principles, and newly exalting, varying and compounding such sort of ideas, as he has by nature; here is nothing like giving him a new sense".
SEEING CHRIST AND GOD IN IMAGINATION CAN NOT SAVE SOMEONE ANY MORE THAN SEEING CHRIST AND GOD IN REALITY
"The external idea a man has of Christ hanging on the cross, and shedding His blood, is no better in itself, than the external idea that the Jews His enemies had, who stood round the cross and saw this with their bodily eyes. The imaginary idea which men have now, of an eternal brightness and glory of God, is no better than the wicked idea the congregation in the wilderness had of the external glory of the Lord at Mount Sinai, when they saw it with bodily eyes; or any better than that idea which millions of cursed reprobates will have of the external glory of Christ at the day of judgment, who shall flee, and have a very lively idea of en thousand times greater external glory of Christ, than ever yet was conceived in any man's imagination".
Editor's Note: Before the twentieth century, seekers were taught that regeneration was caused by God supernaturally, and not the de facto result of making a "decision for Christ" (they did not believe in decisional regeneration). For this reason, there was a natural desire to find evidence of supernatural workings of God in the seeker as an indication of regeneration. In the early evolutionary stages of the heresy of decisional regeneration, some ministers suggested that if a seeker saw Christ and God in their glory it would save them. This error is no different than a modern minister saying if people just had enough knowledge of the truth they would be saved. Both errors are based on idea that wisdom is just knowledge and sin is just the result of a lack of information. These errors have more to do with Humanism and modern psychology (which misdiagnoses the human condition) than the Bible and human nature affected by original sin.
Most evangelicals today fall into one of two camps regarding the Holy Spirit. The Pentecostal camp allows for any kind of spiritual experience as evidence of regeneration and the non-Pentecostals who are more likely to suspect demonic activity in someone who claims an immediate experience of the Holy Spirit. Both positions are wrong. Both positions ignore the fact that the Holy Spirit prepares people for regeneration with all manner of interior devices.
You will soon read Edwards say that even a direct communication from God is no more evidence of regeneration than would be a direct communication from a human minister. This cuts off at the knees the "spiritual" types that claim they are saved because of impressions or scriptures brought powerfully to their minds. But you will also soon read that regenerated persons have a "taste" or "relish" for God's beauty and truth and love and morality and holiness. The regenerated person is truly a new creature because his nature is changed and he is now led of the Holy Spirit.
I doubt if Edwards would be accepted in a Pentecostal or non-Pentecostal church today. The Pentecostals would judge him intolerant of the value of spiritual impressions and the non-Pentecostals would judge him too tolerant of spiritual impressions. The Pentecostals would not like his dismissing most "spirituality" as self-love, and the non-Pentecostals would not like his dismissing most church members as not regenerated because they had no change of "taste" and "relish" toward the things of God.
Both Pentecostal and non-Pentecostal camps would have a problem with Edwards belief that regenerated persons are experientially different at the moment of regeneration. Edwards did not separate sanctification from regeneration. He taught that you are experientially sanctified as well as legally sanctified at the moment of regeneration (the word translated "saint" in the New Testament is the Greek word "holy"). The heresy of accepting Jesus as Savior and not as Lord was not even imagined in Edwards day. In fact, the whole purpose of Edwards book was to dispel all notions of "easy believism".
EVEN IDEAS DIRECTLY FROM GOD ARE NOT IN THEMSELVES SAVING
"If men should actually receive such external ideas by the immediate power of the most high God upon their minds, they would not be spiritual, they would be no more than a common work of the Spirit of God; as is evident in fact, in the instance of Balaam, who had impressed on his mind, by God Himself, a clear and lively outward representation or idea of Jesus Christ, as the Star rising out of Jacob, when he heard the words of God and knew the Knowledge of the Most High and saw the vision of the Almighty, falling into a trance, Numbers 24:16,17. But yet had no manner of spiritual discovery of Christ; that Day-Star never spiritually rose in his heart, he being but a natural Man. And as these external ideas have nothing divine or spiritual in their nature, and nothing but what natural man, without any new principles, are capable of; so there is nothing in their nature which requires that peculiar, inimitable and unparalleled exercise of the glorious power of God … in the production of true grace".
Editor's Note: If the New Light Calvinists who claimed Edwards as their spiritual father had heeded his cautions to counterfeit religion, the Second Great Awakening Camp Meetings would undoubtedly been less confusing to the thousands who thought they were regenerated because of imaginations and sensations which may have been evidence of common grace, but not saving grace. And now Edwards suggest that Satan can also be the author of imaginations and sensations.
SATAN CAN ALSO BE THE SOURCE OF IMAGINATIONS AND SENSATIONS
"It is certain also that the Devil can excite, and often has excited such ideas. They were external ideas which he excited in the dreams and Visions of the false prophets of old, who were under the influence of lying spirits … they were external ideas that he often excited in the minds of the heathen priests, magicians and sorcerers in their visions and ecstasies; and they were external ideas that he excited in the mind of the man Christ Jesus, when he showed Him all the kingdoms of the world with the glory of them, when those kingdoms were not really in sight. And if Satan, or any created Being, has power to impress the mind with outward representations, then no particular sort of outward
representations can be any evidence of a divine Power".
IMAGINATIONS ARE NO MORE SPIRITUAL IN THEMSELVES THAN PHYSICAL SENSATIONS IN SINNER AND SAINT ALIKE
"These ideas are no part of their spiritual experience, any more than the motion of the blood, and beating of the pulse, that attends experiences, are a part of spiritual experience. And though undoubtedly, through men's infirmity in the present state, and especially through the weak constitution of some persons, gracious affections which are very strong, do excite lively ideas in the imagination; yet it is also undoubted, that when person's affections are founded on imaginations, which is often the case, those affections are merely natural and common, because they are built on a foundation that is not spiritual; and so are entirely different from gracious affections, which, as has been proved, do evermore arise from those operations that are spiritual and divine".
Editors Note: Edwards is saying that imaginations may come from a regenerated heart, but those imaginations are not what makes the saint regenerated. On the other hand, the sinner thinks his imaginations are evidence he is regenerated. It is the same idea as James' "faith without works is dead" teaching. While works may be the result of faith, they are never the cause of faith. Sinners delude themselves with good works and imaginations that they are regenerated.
IMAGINATION AND APPLICATION OF THE WRITTEN WORD OF GOD IS NO MORE SPIRITUAL IN ITSELF THAN PHYSICAL SENSATIONS IN SINNER AND SAINT ALIKE
"The immediate suggesting of the words of scripture to the mind, has nothing in it which is spiritual … The suggesting of words to the mind, is only the exciting in the mind ideas of certain sounds or letters; so it is only one way of exciting ideas in the imagination; for sounds and words are external things, that are the objects of the external senses of seeing and hearing. Ideas of certain marks on paper, such as any of the twenty-four letters, in whatever order, or any sounds of the voice, are as much external ideas, as any other shapes or sounds whatsoever: and therefore, by what has already been said concerning these external ideas, it is evident they are nothing spiritual; and if at any time the Spirit of God suggests these letters or sounds to the mind, this is common, and not any special or gracious influence of that Spirit. And therefore it follows from what has already been proved, that those affections that have this effect for their foundation, are no spiritual or gracious affections".
Editors Note: The reader is reminded that Edwards uses the word "spiritual" to mean "of or pertaining to regenerated persons". Also, the word "special" and "gracious" when used in conjunction with the influence of the Holy Spirit to mean "of or pertaining to "saving grace". Finally, Edwards considered any activity of the Holy Spirit not related to saving grace to be "common" grace. This is the reason Edwards says that the use of words from scripture to affect the heart are within the realm of common grace.
EDWARDS CONDEMNS THE IDEA THAT THINKING A SCRIPTURE APPLIES TO ONE SELF IS THE "WITNESS OF THE SPIRIT" AND EVIDENCE OF REGENERATION
"Anyone of common knowledge of the principles of religion, knows that it is God's manner to reveal His love to men, and their interest in the promises, after they have believed, and not before; because they must first believe, before they have any interest in the promises to be revealed. The Spirit of God is a Spirit of truth, and not of lies; He doesn't bring scriptures to men's minds to reveal to them that they have an interest in God's favor and promises, when they have none, having not yet believed: Which would be the case, if God's bringing texts of Scripture to men's minds to reveal to them that their sins were forgiven, or that it was God's pleasure to give them the kingdom, or anything of that nature, went before, and was the foundation of their first faith".
PERSONS THAT THINK THEY HAVE HAD A PERSONAL REVELATION OF SCRIPTURE (EDWARDS CALLS IT "IMMEDIATE DECLARING") TO THEM THAT THEY ARE SAVED WITHOUT ANY OTHER EVIDENCE ARE DELUDED BY "FAITH IN THEIR FAITH"
"Some persons, under high affections, and a confident persuasion of their good estate, have that, which they very ignorantly call a seeing the truth of the word of God, and which is very far from it, after this manner; they have some text of scripture coming to their minds, in a sudden and extraordinary manner, immediately declaring to them (as they suppose) that their sins are forgiven or that God loves them, and will save them; and it may be have a chain of scriptures coming one after another, to the same purpose and they are convinced that it is truth, that is, they are confident that it is certainly so, that their sins are forgiven, and God does love them, etc.; they say they know it is so; and when the words of scripture are suggested to them, and as they suppose immediately spoken to them by God, in this meaning, they are ready to cry out, truth, truth! It is certainly so! The word of God is true! And this they call a seeing the truth of the word of God.
Whereas the Whole of their faith amounts to no more, than only a strong confidence of their own good estate, and so a confidence that those words are true, which they suppose tell them they are in a good estate: When indeed (as was shown before) there is no scripture which declares that any person is in a good estate directly, or any other way than by consequence. So that this, instead of being a real sight of the word of God, is a sight of nothing but a phantom, and is all over a delusion. Truly to see the truth of the word of God, is to see the truth of the gospel; which is the glorious doctrine the word of God contains, concerning God, and Jesus Christ, and the way of salvation by Him, and the world of glory that He is entered into, and purchased for all them who believe; and not a revelation that such and such particular persons are true Christians, and shall go to heaven. Therefore those affections which arise from no other persuasion of the truth of the word of God than this, arise from delusion, and not true conviction; and consequently are themselves delusive and vain.
But if the religious affections that persons have, do indeed arise from a strong persuasion of the truth of the Christian religion; their affections are not the better, unless their persuasion be a reasonable persuasion or conviction. By a reasonable conviction, I mean a conviction founded on real evidence, or upon that which is a good reason, or just ground of conviction".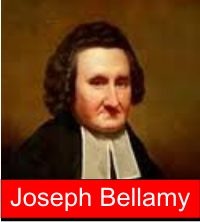 Joseph Bellamy published his True Religion Delineated four years later (1750) on the subject of religious affections.
Joseph Bellamy, who is considered a second generation New Light Calvinist because his followers were third generation New Light Calvinists, was nonetheless a contemporary of Edwards who saw the confusion caused by religious affections first hand in 1740 at the height of the First Great Awakening. Many imitators of George Whitefield were causing division between New and Old Light Calvinists by identifying religious affections with regeneration. Bellamy dealt with the error in this account.
"In the time of the "great awakening," two young ministers in Connecticut set out in company, to travel and preach to the people ; and their preaching, which was rousing and earnest, rather than instructive, was attended with much excitement. Coming to the neighborhood of Dr. Bellamy, he went to hear them preach. The people were much excited and alarmed, and the young men, greatly animated -with their success, soon pronounced a number of their hearers converted. The doctor saw how matters were going ; he saw the people were greatly moved ; but he perceived, also, that they did not know what reason they had for being moved, or why they thought themselves converted; and he proposed to preach to them himself. This he did, holding up to their view the character of God, the extent and spirituality of his law, and the nature of true submission in and through Christ, as the only Savior; and the result is said to have been, that almost all these new converts were led to see themselves unconverted before they left the place. They found that they were not prepared to love and submit to a holy God; that they had been relying on their own determinations, more than on Christ; and that they were still in the gall of bitterness and the bonds of iniquity. So great was the power of discriminating and faithful doctrinal preaching". 1
Bellamy would later write in his True Religion Delineated (1750) that the best evidence of regeneration is what second and third generation New Light Calvinists called "disinterested benevolence", in which the born again saint 1) SEES GOD GLORIOUSLY, 2) LOVES GOD SUPREMELY, 3) LIVES TO GOD ULTIMATELY, AND 4) DELIGHTS IN GOD SUPERLATIVELY. But the evangelical hypocrite goes through carnal experiences that he thinks are evidence of salvation. "The way for a man to know that he has grace, is not to judge himself by the degree and measure of his religious frames and affections, or the height of his attainments, but by the special nature of them; for as there is not any one grace but a hypocrite may have its counterfeit, so hypocrites may rise as high in their religion as any true believer does in his.
HERE ARE BELLAMY'S EXPERIENCIAL STAGES OF THE EVANGELICAL HYPOCRITE - A MORE SUCCINT SUMMATION OF JONATHAN EDWARDS' DESCRIPTION OF THE EVANGELICAL HYPOCRITE IN HIS BOOK RELIGIOUS AFFECTIONS:
From what has been said, we may easily see the falseness of the evangelical hypocrite's faith, who, although he makes a much greater show, and is more confident, yet has not a jot better foundation (THAN SINNERS THAT NEVER HAD ANY RELIGIOUS AFFECTIONS).
1) HE MAY EXPERIENCE LAW WORKS

He has been greatly awakened, perhaps, and terrified, and seemingly brought off from his own righteousness, and humbled, and then has received great light and comfort, and has had any an hour of joy and ravishment. For thus was the case:

2) HE MAY EXPERIENCE RELIGIOUS AFFECTIONS

In the depth of his darkness and sorrow, light shined all around him ; and, to his thinking, he saw heaven opened and the Lord sitting upon his throne, and Christ at his right hand, and heard those words, - Come, ye blessed of my Father, inherit the kingdom prepared for you from the foundation of the world. Be of good cheer; thy sins are forgiven. Fear not, little flock: it is your Father's good pleasure to give you the kingdom. O thou afflicted, tossed with tempests, and not comforted, behold, I will lay thy stones with fair colors,"

3) HE MAY EXPERIENCE REVELATIONS

Or, it may be, he saw Christ on the cross, with his blood running from his side, and hands, and feet: or, perhaps he saw a light in his chamber.

4) HE MAY EXPERIENCE A FEELING THAT A PARTICULAR SCRIPTURE APPLIES TO HIM
(this was to be the undoing of the New Light Calvinist Decision for Christ after the Civil War - see The Evangelical Bait and Switch)

It may be, he had one scripture, and, it may be, ten or twenty going, until he was as full as he could hold, and even ready to cry, -'Lord, stay thy hand.'' As to all these things, there is an endless variety; but, in the following particulars, there is a greater agreement. First. They have a discovery of Christ's love to them in particular; that he died for them in particular; that their sins are pardoned, etc. Second. The essence of their first act of faith consists in a firm persuasion that their sins are forgiven; that Christ died for them in particular, or the like.

EVERY ONE OF THESE EXPERIENCES CAN COME FROM A CARNAL HEART MOTIVATED BY SELF LOVE

All their after discoveries and after acts of faith are of the same nature with the first to the fourth. This faith, from a principle of self-love, naturally fills them full of joy, and love, and zeal, and lays the foundation of all their good frames, and of all then religion.

5) AFTER THEY HAVE RETURNED TO THEIR OLD CARNAL SELF, THEY THINK DOUBTING THEIR SALVATION WOULD BE THE GREAT SIN OF UNBELIEF
Doubting the goodness of their state, when they are dead and carnal, is, in their account, unbelief, and a great sin, and to be watched and prayed Against, as a thing of the most destructive tendency. Now, some, who have a few discoveries, do, in a few months, lose all their religion, and come to feel and live much like the rest of the world. Others hold out longer. Some, after they have lain dead one, two, three, five, or ten years, just as it happens, will have what they call a new discovery, and be as full as ever : while others continue in their irreligious courses. And here I may observe— That the greater discoveries, as they call them, they have, the more proud and conceited they are, and the more do they want to have all the town admire them. 2
The subtitle of True Religion Delineated, was "experimental religion, as distinguished from formality on the one hand, and enthusiasm in the other". As the title implies, Bellamy was correcting two types of false convert at the time of the First Great Awakening. He did not deal with the most common type of gospel hypocrite of today - the "bare faith" evangelical hypocrite. This was written in 1750, 15 years before Robert Sandeman introduced the "bare faith" heresy to the American colonies. The Campbellites were decades in the future. It would be 75 years before the bare faith hypocrites became common – when many Baptist churches and some Sandeman churches converted to Campbellism. Then, after the Civil War, some fourth generation New Light Calvinists and most fifth generation New Light Calvinists started to promote the bare faith approach inherent in the Belief In Scripture Test (BIST) in the Inquiry Room as evidence of saving faith with de facto regeneration.
EVANGELICAL HYPOCRITES

"All their faith consists in believing that their sins are forgiven. And all the foundation which their faith is originally built upon, is an immediate revelation; the truth of which they dare not call in question, for fear of giving the lie to the Holy Spirit, from whom, they say, they know it came. But how could the Spirit of God reveal it to them, that Christ loved them, and that their sins were forgiven, and hereby lay the foundation for their first act of faith, when, before the first act of faith, they were actually under " condemnation, the wrath of God, and the curse of the law"? (John iii. 18, 36. Gal. iii. 10.) The thing revealed to them was not true; and therefore was not from God, but from the devil. Now, this false revelation laid the foundation for their faith, and their faith laid the foundation for their joy, and for all their religion. A spiritual sight and divine sense of the great truths presupposed and revealed in the gospel, is the foundation of the godly man's faith and holiness; but a particular thing, nowhere revealed in the Bible, is their foundation (THE REVELATION THAT THEIR SINS ARE FORGIVEN) yea, a falsehood that is directly contrary to what the Scriptures plainly teach".
1. Works Of Joseph Bellamy, D. D. Page LX, footnote, volume 1, 1853 edition
2. Works Of Joseph Bellamy, D. D. Page 347, volume 1, 1853 edition
Go to: Chapter 5 - Timothy Dwight - The Last Puritan